سخنرانان بین المللی
کنگره بین‌المللی انکولوژی کودکان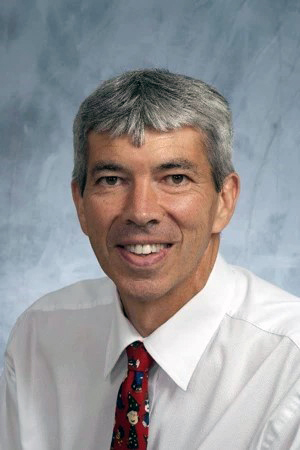 Dr. Eric Bouffet
Dr. Eric Bouffet is a Professor of Pediatrics at the University of Toronto, Garron Family Chair in Childhood Cancer Research, and Head of the Neuro-Oncology Section in the Division of Hematology/Oncology at The Hospital for Sick Children (SickKids) in Toronto, Canada.
He is a Senior Associate Scientist at SickKids Research Institute. He was the Former President for the International Society of Pediatric Oncology (SIOP) with a term from 2016-2019, and is now the Advocacy Chair for SIOP.
He is Chair of the Canadian Pediatric Brain Tumor Consortium since 2003. Dr. Bouffet is a member of the steering committee of the Brain Tumor Committee of the Children's Oncology Group (COG). 
Dr Bouffet's research focuses on pediatric brain tumors, and in particular in innovative clinical trials. This includes repurposing, such as the development of the vinblastine program for pediatric low grade glioma that has been going on since 2000. This also includes clinical trials of new drugs, in particular in the context of low grade glioma, high grade glioma, hyper-mutated tumors, ependymoma, medulloblastoma and diffuse pontine gliomas.
He also has an interest in brain repair and works closely with Dr. Mabbott on brain rehabilitation. Another aspect of his research relates to the development of pediatric neuro-oncology programs in low- and middle-income countries.
Dr. Uri Tabori
Dr. Uri Tabori maintains an active clinical practice in the treatment of children with cancer, focusing particularly on those with brain tumors. Based on his clinical and research interests, Tabori participates in the development of systems for early detection and intervention in individuals determined to be at high-risk of developing brain tumors. This includes patients with neurofibromatosis type 1 and 2, Li-Fraumeni syndrome and mismatch repair genes.
The Tabori lab is focused on combining biological and translational research in pediatric oncology. Specifically, we are interested in studying mechanisms underlying brain tumor immortality and recurrence in the context of predisposition to cancer. Currently our group is studying 3 major areas related to this concept:
1. Telomere maintenance and cancer recurrence

2. Cancer predisposition syndromes

3. Pediatric gliomas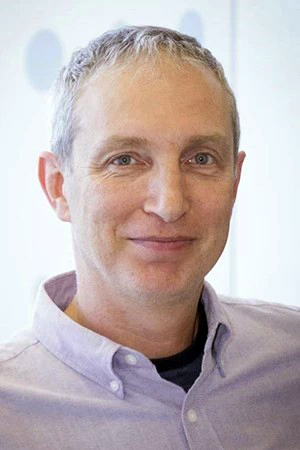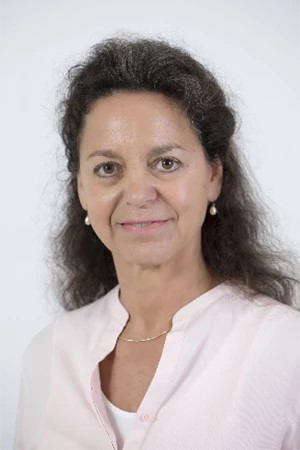 Dr. Ute Bartels
Dr. Ute Bartels is a Staff Neuro-Oncologist at the Hospital for Sick Children (SickKids), Toronto, Project Investigator at Child Health Evaluative Sciences and Professor of Pediatrics at the University of Toronto. She graduated from medical school at Johannes Wolfgang von Goethe University in Frankfurt, Germany and completed her PhD thesis at the Children's Hospital of the University in Mainz, Germany, where she trained in Pediatrics and specialized in neonatology and pediatric hematology/oncology.
In 2002, she joined SickKids for a fellowship in pediatric neuro-oncology and became a staff physician in 2005. She is an active member of the Central Nervous System (CNS) Committee of the Children's Oncology Group (COG) in North America, is a Principal Investigator of the CNS Germ Cell Tumor study (ACNS1123) and the Institutional Principal Investigator of COG. She was an invited member of the 2012 International Tuberous Sclerosis Complex (TSC) Consensus Group to finalize diagnostic, surveillance and management recommendations for patients with TSC. She is elected co-chairwoman of the European Society of Pediatric Oncology (SIOPe) Craniopharyngioma Working Group representing the field of oncology/endocrinology since 2011.
Dr. Donald Mabbott
Dr. Donald Mabbott received his PhD in developmental psychology at the University of Alberta in 1998 and then completed a post-doctoral fellowship in paediatric neuropsychology at The Hospital for Sick Children (SickKids). He initially worked as a clinical psychologist with the Northern Alberta Children's Cancer Program at the Cross Cancer Institute/Stollery Children's Hospital in Edmonton, Alberta, before returning to SickKids in 2001, where he has held multiple roles.
Dr. Mabbott's research field is situated at the intersection between clinical neuroscience, developmental neuropsychology and regenerative medicine, Dr. Mabbott seeks to understand how perturbed brain development manifests as cognitive impairment in children – particularly in survivors of pediatric brain tumor, and to discover how neuroplasticity in the developing brain can be harnessed for neural recovery and cognitive restoration in children with acquired brain injury.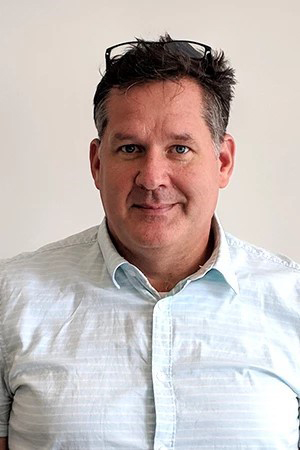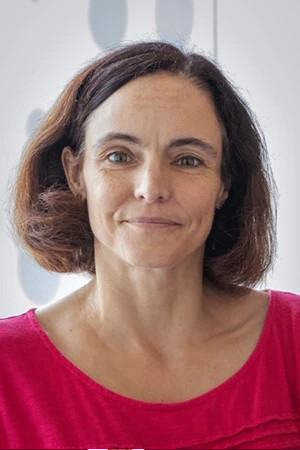 Dr. Cynthia Hawkins
Dr. Cynthia Hawkins is a neuropathologist-scientist at The Hospital for Sick Children (SickKids), with a clinical practice devoted specifically to pediatric neuropathology and a laboratory devoted exclusively to pediatric brain tumor research.
In the last five years, she has published over 50 papers related to pediatric brain tumors. Dr. Hawkins has made contributions relevant to a spectrum of pediatric brain tumors with a particular focus on glioma. She has served as the central reviewer for a Canadian national study of AT/RT, a recurrent high-grade glioma/ ependymoma trial through COG and serve as the pediatric central pathology reviewer for the Collaborative Ependymoma Research Network (CERN). In summary, Dr. Hawkins has a demonstrated record of accomplished and productive research projects as well as clinical expertise in the field of pediatric neuro-oncologic pathology.
Dr. Hawkins particularly works on understanding what drives Brain tumors which are the largest group of solid tumors and the leading cause of cancer-related death in childhood as well as how we can use information to develop new therapies.
The most devastating are pediatric high-grade astrocytoma (pHGA), including diffuse intrinsic pontine glioma (DIPG). These are incurable tumors with a median survival under two years. They respond poorly to conventional therapy and drug trials based on adult HGAs have not succeeded.
The discovery of recurrent histone mutations (H3K27M and H3.3G34R) in pHGA by us and others provided important clues regarding the role of epigenetic in the pathogenesis of these cancers. But despite these important genetic findings, there is still no effective treatment for these children.
Dr. Vijay Ramaswamy
Dr. Vijay Ramaswamy is originally from Northern Alberta, where he completed medical school and a pediatric neurology residency at the University of Alberta (MD '05, FRCPC '10). Following that he completed a pediatric neuro-oncology fellowship at Memorial Sloan Kettering Cancer Center in New York, after which he came to Toronto where he completed a PhD in Cancer Genomics at the University of Toronto (PhD '15) and a clinical neuro-oncology fellowship at The Hospital for Sick Children (SickKids). He is currently a staff neuro-oncologist in the Pediatric Brain Tumor Program at SickKids. His research interests primarily involve translational genomics of both medulloblastoma and ependymoma with a specific interest in recurrent and high-risk tumors.
Ramaswamy's overall research focus is the translational genomics of medulloblastoma and ependymoma with a focus on recurrent disease. His previous and ongoing work has been primarily to apply clinical correlates to recent genomic findings, with an overarching goal of identifying new and more robust risk stratification for both entities. In addition to investigating the clinical correlations of genomics, he has an interest in leveraging genomics to identify new and novel therapies for children with recurrent brain tumors, through an integrated functional genomic approach. This is a logical extension of his doctoral work following my Pediatric Neuro-Oncology training. His current position as a Staff Neuro-Oncologist at SickKids, one of the largest pediatric brain tumor programs in the world, allows him to take the lead in translating the findings into early phase clinical trials.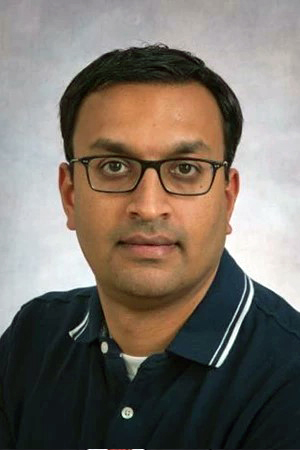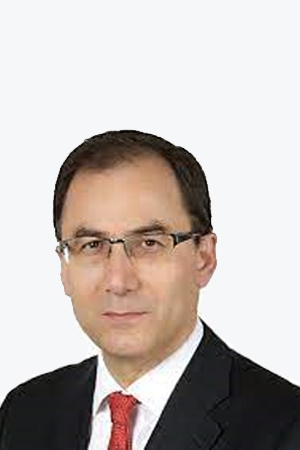 Dr. Tezer Kutluk
Dr. Tezer Kutluk is from Turkey where he graduated from Hacettepe University Faculty of Medicine in 1981 with third place. He completed his specialty training in Hacettepe University Faculty of Medicine, Department of Child Health and Diseases in 1985. He became associate professor in 1988 and professor in 1995.
In 1992, he worked on cancer with the staff of the University of Texas at Houston, MD Anderson Cancer Center for two years, a postdoctoral fellow, a Fulbright fellow, and the staff of the MD Anderson Cancer Center.
Hacettepe University İhsan Doğramacı Children's Hospital Deputy Chief Physician in 1997-1999, Hacettepe University Oncology Hospital Chief Physician in 1999, Hacettepe University İhsan Doğramacı Children's Hospital and Oncology Hospitals Chief Physician between 2000-2008, Hacettepe University Pediatric Health Institute Director in 2000-2004. He served as the Director of Hacettepe University Oncology Institute in 2008 and as the General Director of Hacettepe Hospitals in 2008-2011.
In 2002, he was appointed as a council member of the International Children's Center. In 2009-2011, he was the president of the European Cancer Leagues, headquartered in Brussels. He was the president of the Turkish Pediatric Oncology Group Association in 2011-2013 and the Turkish National Pediatrics Association founded by İhsan Doğramacı in 2009-2012. He was the chairman of the Turkish Cancer Research and Control Institution in 2009-2015. He served as a member of the board of directors of the Union for International Cancer Control (UICC) headquartered in Geneva for 10 years (2008-2018) and was elected as the president of the same organization for the period of 2014-2016 in 2012.